Scalefusion Resources Library
Datasheet
Windows Device Management for Legacy and Modern Windows Devices
Scalefusion Windows MDM gives you complete control of your device inventory and powerful features such as kiosk mode, third-party app updates, and application management. Secure, optimize, and manage your devices efficiently with Scalefusion.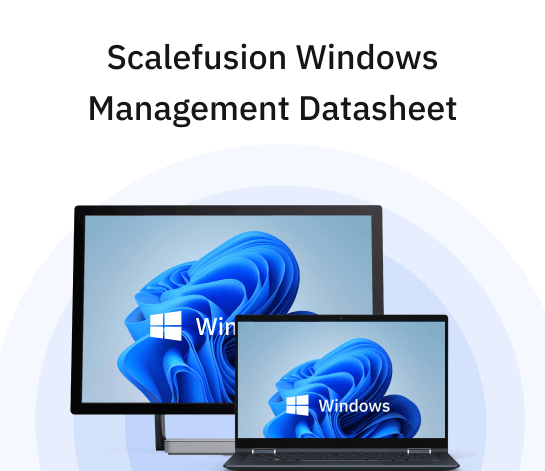 EBook
Mobile Device Management Buyer's Guide
Choosing the right MDM solution for your business is crucial. This buyer's guide will walk you through the process of selecting the right solution that fits your organization.
Case Study
Scalefusion proficiently helped Wineworks secure its Android and iOS devices
Scalefusion was initially deployed within a specific test area to check how the capabilities work. WineWorks wanted to see if their staff could break out of the kiosk mode to access restricted apps and sites. To their relief, Scalefusion successfully locked down their Android tablets and made them completely functional and secure.
Whitepaper
Scalefusion for Retail
With dynamically evolving trends & customer demands, retailers must be aware of the modern-day retail landscape. This whitepaper sheds light on the latest retail challenges & solutions.
Ebook
Managing Your Android Devices: The Ultimate Guide on Ways Android MDM Can Boost Your Business
In today's mobile-centric world, where threats are multiplying alongside device numbers, prevention is the best defense. In this comprehensive Ebook, we will explore the evolution of device management, the rapid growth of Android device management, the ways in which Android can enhance your business, and the benefits you get from it.